Home Care Nursing
AmeriStaff Nursing Services

2017 Detroit Free Press Top 100 Work Places in Michigan
AmeriStaff Nursing Services has been recognized by the Detroit Free Press as one of the Top 100 Workplaces in Michigan! This honor has not been taken lightly by the staff here. We are incredibly humbled by receiving this honor and strive every day to continually improve for our employees. As they say, "The best way to judge a person is by how they treat other people."
Home Health Care, Private Duty and Medical Staffing
Since 1985, AmeriStaff Nursing Services, otherwise known as AmeriStaff Home Nursing, has provided specialized nursing services to patients in facilities and clients in the comfort of their homes. AmeriStaff Home Nursing maintains a comprehensive staff of home healthcare professionals which include Registered Nurses (RNs), Licensed Practical Nurses (LPNs), Certified Nursing Assistants (CNAs)  Occupational and Physical Therapists and Home Health Aides (HHAs).
Whether a patient requires 24 hour supervision, therapy treatments, home health aide assistance, home-maker or companion service, we can customize a plan to meet every need. Every AmeriStaff professional is licensed, registered and / or certified, and are all bonded.
Our Early Release Program allows lengthy hospital stays to be avoided through the delivery of professionally administered home healthcare programs and services.
Our homecare programs and services are designed to enhance every patient's independence and quality of life. Our programs provide for Discharge Planning, Patient Assessment and the following services: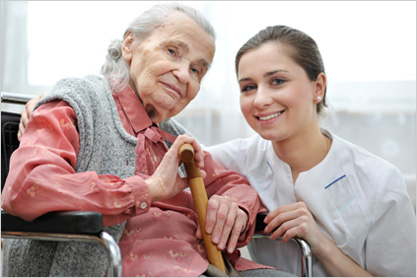 Home Health Care
Registered Nurses
Attendant Care
Catastrophic Care
Alzheimer's and Dementia Care
Spinal Cord Injury
Traumatic Brain Injury
Memory Care
Patient Education
Medication Management
New Mother Care
We also provide care in a variety of service locations:
Government facilities
Non-profit organizations
School and school programs
Senior living communities
Rehabilitation facilities
Hospitals, including acute care and outpatient clinics
Visit the AmeriStaff Home Nursing website for more information, or click on Request Services below to get started.